Read Our New White Paper:
The Future of
Digital Identity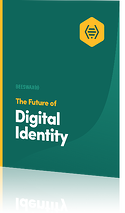 Today's consumer has more places to watch their favorite TV content than ever before. One of the newest ways they are watching is on free ad-supported streaming television, also known as F.A.S.T., a form of over-the-top (OTT.) Companies like XUMO, Tubi, Pluto and others are reaching consumers with news, entertainment, sports and more in an environment that mimics linear TV and is often built right into a TV manufacturer's interface.
Learn about F.A.S.T. as an advertiser and how to take advantage of this important, fast-growing channel.
"The Future of Digital Identity" is a critical issue in digital marketing. With the looming sunset of third party cookies, fragmentation of devices, and privacy regulations like GDPR, challenges of digital identity in advertising can seem overwhelming.
Download The Future of Digital Identity white paper to understand the current landscape of identity, solutions for advertisers and media companies to consider, and what the future of identity might look like.
You'll learn:
The status of identity by digital channel
Alternative techniques used to identify users with pros and cons of each
How advertisers and media companies can incorporate the provided identity data into their digital practice